I Am U Thriving
I AM U THRIVING is a visual story campaign that focuses on the individuals that are a part of our One U community. The photographs will highlight and validate the experiences of our community members, particularly those of color and other marginalized populations on campus.
I AM U THRIVING is being led by Student Affairs and operates within the larger One U Thriving initiative, which is being led by Equity, Diversity and Inclusion. One U Thriving remains the broad and overarching initiative to create change on campus.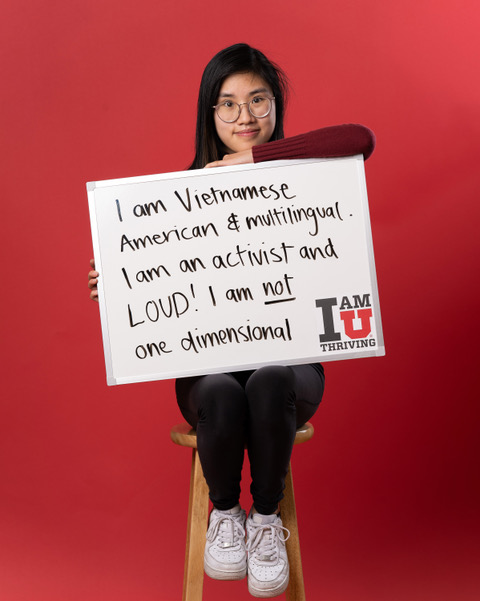 Sharing Stories
There is power in documenting our stories, especially when they are underrepresented, inaccurate, or outright missing in most venues. - Gilda Ochoa
The process for sharing stories challenges us to think about our privileges as human beings whose bodies are organized in hierarchies that perpetuate oppression and uphold systems of power.
I AM U THRIVING is meant to be authentic and deeply moving, so we connect at the most personal level and remain curious about our fellow U colleagues and classmates. Everyone is welcomed to share their experiences, how might they practice agency & allyship, or express their positionalities to be accomplices in the work around diversity and inclusion.
Virtual Storytelling Event
Thank you for our amazing storytellers, Ermiya, Dan, Kamisha, & Sam for helping to make our event virtual storytelling event a huge success!
We will be posting the recording shortly and we encourage you to check it out.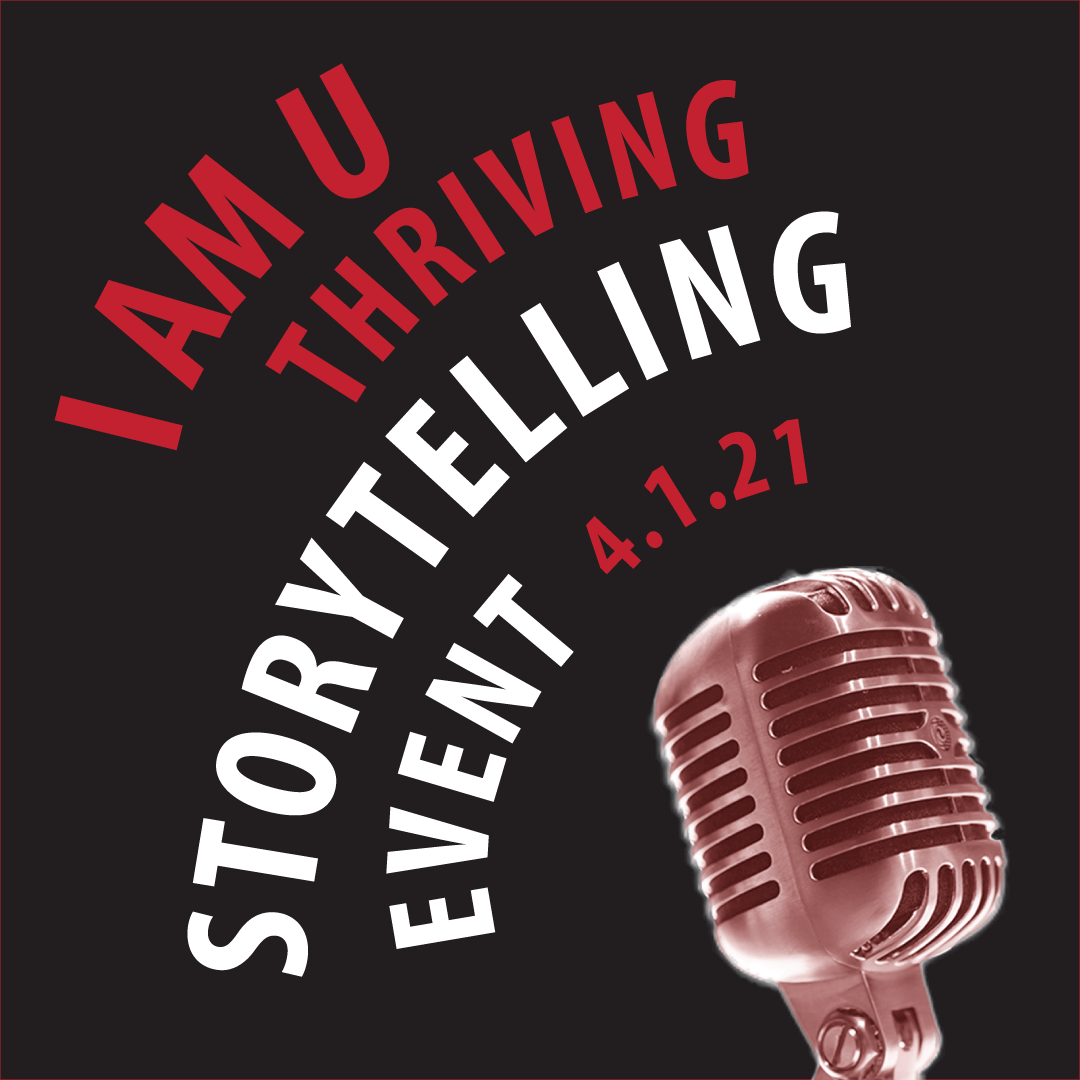 Get involved
Volunteer to be a Storytelling Coach
Be a part of I Am U Thriving as a storytelling coach! Storytelling coaches will guide participants in sharing their personal narratives and help them to summarize their story in a sentence or a few points.
Storytelling coaches will go through a brief training to better understand the exploration process. Coaches should have availability to meet with participants virtually to assist in exploring their narratives.
Nominate a Thriving Campus Member
Know a faculty member, staff member, or student who deserves to be seen and heard? Nominate them to share their I Am U Thriving story with the campus.
We will individually invite these campus community members to the photo shoot by letting them know that they have been nominated.